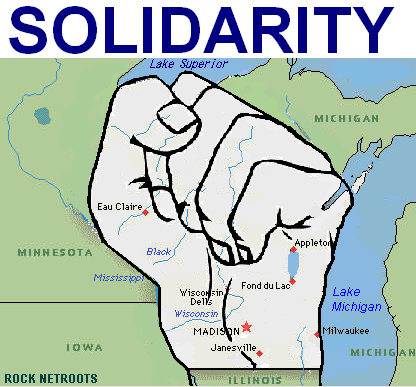 DailyKos sent PPP out to Wisconsin again to have a look at the upcoming state Senate recall elections, here's what they came back with:
PPP (6/28 likely voters, 3/14 in parenthesis*)
Senate district 32
Jennifer Shilling (D): 55 (55)
Dan Kapanke (R-Inc): 42 (41)

Senate district 18
Jessica King (D): 50 (49)
Randy Hopper (R-Inc): 47 (44)

Senate district 10
Sheila Harsdorf (R-Inc): 50 (48)
Shelly Moore (D): 45 (44)

* the 3/14 poll pitted the GOP incumbents against generic democrats
There has been remarkably little movement in these races since the first poll that PPP did on them back in mid-march. I say remarkably because in the earlier poll PPP didn't even know who the Republicans were going to be facing and so polled them against a generic democratic opponent.
There is good news in this poll and there is bad news; the good news, Dan Kapanke is toast and Jessica King is up by a small amount on Randy Hopper. The bad news, Sheila Harsdorf continues to have a small but significant lead.